What a great way to kickstart the fall season @ NHBC! A big thank you to everyone who brought Chili for our first annual chili cook-off.
A special shout out to our judging panel — check out their groups activity and support if you are able!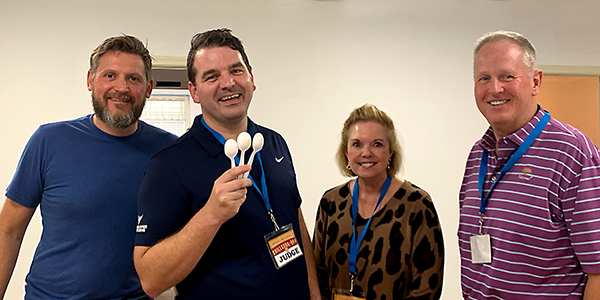 (Left to right)
Scott Morrow, Food Service Director at Children's Medical Center

Stephen Murray, Executive Director at Forerunner Mentoring where they build relationships with kids in our community to fulfill their potential through mentoring, programs, and supporting the family in the name of Jesus Christ. If you would like to get involved click here for immediate opportunities to volunteer.

Robin Norcross, President-Elect of Lake Highlands Women's League (and local realtor too!). The LHWL Holiday in the Highlands Home Tour will be held on Friday, December 3rd from 9:30 am to 7:30 pm. click here for more details.

David Willenborg, Sales Manager at Custom Foods of America
We appreciate you all helping us select our award winning pots of Chili.
---
2021 Chili Cook-off Winners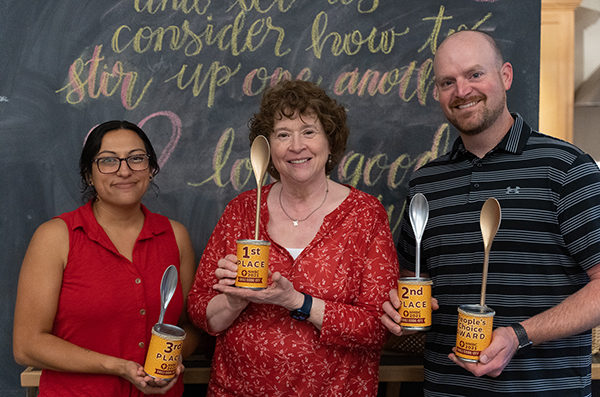 1st Place — Sara Malone
2nd Place — Jeff Koerner
3rd Place — Sarah Pesano
People's Choice — Jeff Koerner
Thank you to everyone who submitted Chili.
Some of their recipes can be found below.
Happy fall y'all!