Small groups that meet regularly at various locations.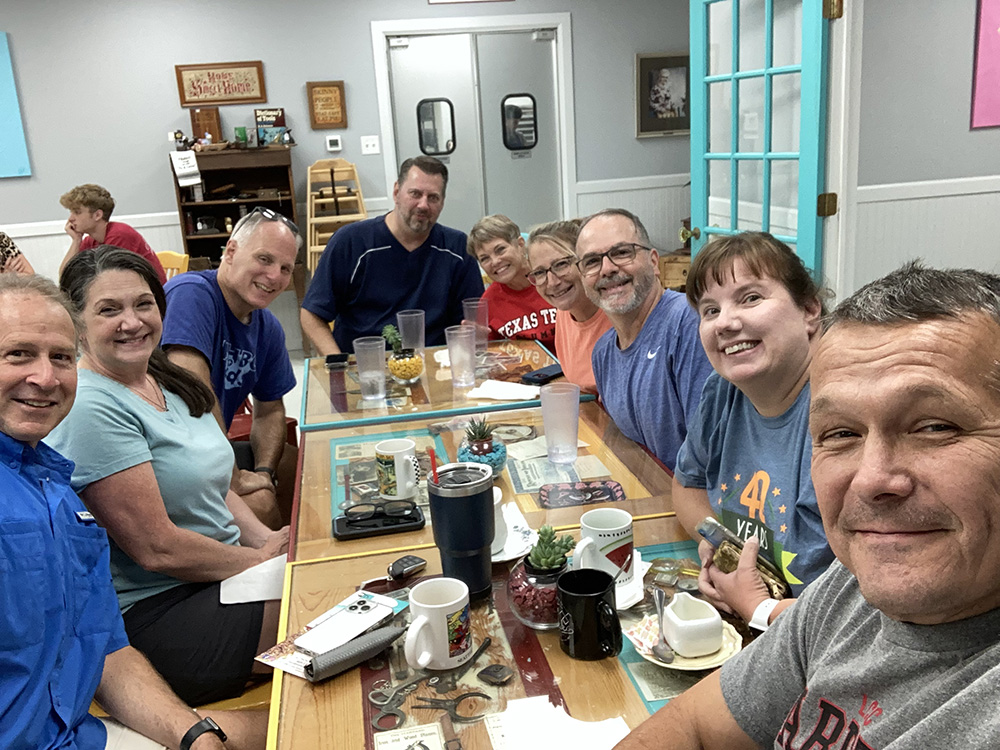 Small groups are a great way to meet new friends, grow in your relationship to God, make a difference... and just have fun!
Our groups meet to connect and grow together and support each other. Please contact the church office if you are interested in joining a group.
---
Sunday School classes meet at 9:00am before the worship service.
Currently there are three classes:
Cornerstone
We are studying the book of Joshua. This class is taught by George Malone and Jim Thames.
---
Women of the Word
The Gospel of John: An invitation to join God's story.
In our study of the gospel of John we will look at an eye-witness account of the life of Jesus through the eyes of John. We will see similarities to the other gospels, as well as the unique contribution that John makes to the overall story. John's heart is to draw us into God's story as He makes Himself known through the person and works of Christ!
---
The Call
Jason Coke and Ben Davidson are leading this class and looking into Biblical end times prophecy. All ages welcome!!